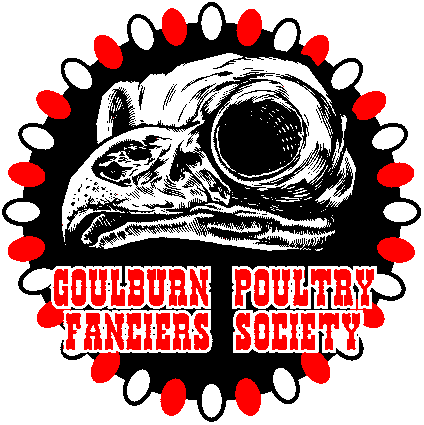 Neighbours, Everbody needs good Neighbours... with a little understanding from Wrong music we are putting together a tribute to our favorite Aussie drama remixing the audio from the show and the always amusing forays into the pop world....Kylie Minogue, Jason Donovan, Stefan Dennis, Holly Valance, Alan Fletcher, Delta Goodrem, Natalie Imbuglia, Rouge Traders and who could forget Craig Mclachan and check 1-2...
also
Contributions sought for we are the world project.





GPFSCD006 - Tough Titties with art by Glen Smith is done.
October 2005 Maus (Idiot Lust) started taking 'tributes' to female metalheads and punks who had enriched the lives of the contributors in some fashion… along the way 7U? got inspired to lend a hand and now GPFS presents you TOUGH TITTIES: a brash, discombobulating orgy of feminine fury; mostly done by weird, geeky men.
Some of those men include: TOECUTTER, REV777?, MARUOSA, DONNA SUMMER, V/VM, MALADROIT, PASSENGER OF SHIT , XIAN… and whole lot more have joined in to sing praise to the snaggletooth beauties of rockpigdom. And all of them are insane about breakcore music.

Coming up in no particular order...
Bint/Ent split.
Dj Rainbow Ejaculation GAYBBA.
Neighbours split with Wrong music.
Passenger of Shits
Gabbarobix.
Rank Sinatra split with v/vm Test records.





Article By Adam on Oct 21, 2002


 To begin with I must state that this was the most interesting and one of the best gigs I have been to in Sydney since I moved here about five years ago. I got there early and there were not many people, there was a DJ playing a mix of everything you could imagine some recognisable tracks were 'eye of the tiger' and a william s burroughs track. The venue was a warehouse in Cleveland street in chippendale which looked like some people also lived there, the place had pretty nice dark dingey feel to it and the stage was made of milk crates with some plywood and carpet on top. The first artist up I am assuming was Deano Merino he played a nice acoustic guitar set and in his own words went from "Hawaiian to 16th century europe to american", not being up on my classical guitar knowledge I have no idea if thats what happened however it was very relaxing and I thought it was great to hear some different music then I normally do. After Deano a throbbing gristle album was played which I enjoyed a lot being a fan, maybe they were just helping to make v/vm feel more at home. Then come the Goulburn Poultry Fanciers Society represented by Toecutter, 7? and Maladroit, Toecutter dressed in white suit with frills and tiara played some of his tracks off of the GPFS cd as well as some others I hadn't heard including one dedicated to 'anyone that has been sexually abused or is currently being sexually abused" a mash of many different house music tracks. 7? is a fantastic showman dressed in black suit and skull-like face paint he danced and sung to such mashed up hits as 'eternal flame', 'never tear us apart', 'nutbush' and 'last christmas I gave you my heart'. Finally Maladroit played a few of his tracks to finish off the set, I think I heard 'brittany boobies' in there but that could of been at some other time of the night or not. Up next was Sweden whom I have heard on a compilation before but never seen live, he was dressed as a she in pigtails, heavy makeup and animal print all over singing to a mashed up version of gary numans 'cars'. After Sweden a man with another man on his knee dressed as a ventriloquists dummy performed a song that I did not recognise, perhaps this was billy bob handjob?

 There was some more DJing now of the GPFS cd and other such pop tracks followed by what could be seen by some as the highlight of the evening. Suicidal Rap Orgy came to the stage dressed in masks and over sized replica genitals. There were some technical difficulties with only one mic working for most of the set but the visual performance more then made up for this. They opened with a track called 'blood clot lunch' which is the only track of theres I had heard previous to the evening, the whole show was a parody of hip hop and rap artists taken to the extreme with something that looked like excrement being thrown at the crowd and what smelled like chocolate milk being poured over each other. The best bit was the crowd participation, throwing back the excrement looking substance and the stuffed toys which SRO members were pretending to have sex with. By the end of the set the members were mostly nearly naked and there were a few real genitals being thrown about, they were also all covered in the excrement looking substance and chocolate milk and the crown was cheering for more. There was one encore before leaving the stage. A shame about the technical difficulties if not for those it could of been an even better musical performance. I loved it.

 After the SRO performance there was more DJing with lots of spoken word the memorable stuff being of an introduction and history of the making of alcoholic beverages and there dangers. Sweden was then up again with a new outfit and performing 'burn baby burn', changing the lyrics to 'burn baby burn its the world trade centre' complete with sound effects of flying and crashing airplanes. A highly enjoyable performance. More spoken word DJing and technical difficulties trying to get V/Vm setup. Finally it all looked to be go and V/Vm took the stage in pig mask and introduced himself and began to have more technical difficulties. For performing he had a laptop and CDJ, one of the ones that let you play with cds as if they were vinyl. A great set from V/Vm with much crowd participation being the highlight once again. I can only remember the last few tracks which were billy idols 'white wedding', a midnight oil track which was interrupted by a mic stand flying clear over the stage and taking out the power and ending with chris de burghs 'lady in red'. V/Vm was singing lady in red until someone else up there seemed to be doing a much better job and he passed the mic. All in all a great night and if you ever get the chance to see any of these guys take it.

 And Who was Hamperman?