RECLAIM
THE
STREETS
SATURDAY 29th of January, 2005
(tomorrow)
We'll be doing a SYS:COR p.a.
It starts in Newtown and we''ll be setting up at the streetparty end of things
Exciting, eh?
Thanks to everyone who came to the Prawn Cake Rental party,
Especially to Ivan the Terrible, and Tribots
without whom
we would be poorer than we are.




HUGE THANKYOU TO ALL THE individuals AND CREWS WHO HELPED WITH THE HALLOWEEN PARTY.
IT COULD NOT HAVE BEEN DONE WITHOUT THE EFFORT OF ALL THE PARTY GOERS. IT WAS GREAT TO SEE PEOPLE PULLING TOGETHER TO MAKE A FUCKING MAD NIGHT OF METAL -
thanks to=
BLACK LOTUS from MELBOURNE
PAINT from NCL (sorry for the cut off!)
KILLERWATTS, CORE-TEX LABS, and TRIBOTS systems.
THE ARTISTS ON THE NIGHT WHO PLAYED...
CAMBION, MISANTHROPE v.s. XIAN, GRANNYFIST, WHEELSFALLOFF,
STOIK (STICK TO THE METAL<<<<<!!!!!) LORD JOHNATHON, DEADMAN,
PAINT, JUSTICE YELDAM and THE DYNAMIC RIBBON DEVICE, MANIFESTEVIL, and
BLUEBEARD (sorry about the vodka on your gear!)
(those are the ones we could remember!!!! [email protected] with any photos or STORIES)
NO SHOWs BY VRAG, HISS AND FRAUGHMAN due to INJURY AND
OTHER EVENTS - APOLOGIES TO THOSE WHO CAME TO SEE THEM - we wanted to
see them play, too!
THANKS AGAIN TO THOSE WHO WERE THERE -
SOME GREAT MUSIC, GREAT PEOPLE.
NEXT YEAR, WE'LL HAVE A HELICOPTER.....
JUST KIDDING.
THAT WAS THE LAST HALLOWEEN PARTY FOR US,
but feel free to do your own out there ANYTIME - it:s a great venue...
JUST DIFFICULT AND DANEGROUS
LIVE FREE.




diablo negro clip for
walk with me




THere are photos of the



Available here
click above for the details!




SYSTEMCORRUPT CD 02
is finished. But needs to be re-pressed, already, can you believe it!!!
Featuring 23 tracks!
Sasquelch, Al corrupt, Maladroit, Xian, Anti Kati,
Autoclave, Diablo Negro, DJ Bunny Attak, Fraughman,
Main$tream, Misanthrope, Pure Evil, Nasenbluten,
Null Object, Composite of Negatives, Rank Sinatra,
Sokusekimen, Maladroit vs 777?, Toecutter, V/vm,
Lord Jonathan and 777?




XIAN
has got a page finally!!!
five great tracks from
Melbourne's pop-core beauty
click here




Two uPcoming gigs
(not sy:co ONes,
though it looks like the next one'll be at the end of August)
check out the events section
Major updates in the artists section...
Dj Rainbow Ejaculation page up...repress those urges fellas.
Anti Kati page redirected to new warblings from the systems most stylish.
new Toecutter tracks...a real kick in the nuts for those
of us who were beginning to think of him as a has been.... two blistering
new tracks pushing the boundries of modern breakcore one step closer
to oblivion.
fresh new tracks from Maladroit....finally some mp3's
up on his artist page....ALL NEW material never before heard by human
ears.
Rank Sinatra...dictioareoke mash up....when online midi
files collide.




JUST ARRIVED
AL DUVALL's "Hey Rube" Album
contact: [email protected]
Classic follow up to the release on V/vm
"The Butler's Revenge"
www.alduvall.com




SYSTEM CORRUPT CD 01 MP3s
Well, you've probably downloaded it elsewhere by now, but, for those
who haven't, we're going to post up here the tracks from the very first
systemcorrupt CD from 2002. Not very exciting, but at least they are
pretty good quality at 192 kpbs or whatever
01 - Al Corrupt - Theme.mp3
02 - Fraughman - Onslaught.mp3
03 - Passenger of Shit - Slice My Rectum.mp3
04 - Pilfenators - Didn't Prepare.mp3
05 - Al Corrupt - Hut 24.mp3
06 - Composite of Negatives - Karmic Disaster.mp3
07 - Null Object - Jerry (Walked the Fine Line).mp3
08 - 777 - Bleed For Me.mp3
09 - Toecutter - I.Q. Puncture.mp3
10 - Maladroit - Corner Terrors.mp3
11 - Core-tex Labs - Castarass.mp3
12 - 777 - Radio.mp3
13 - Main$tream - Oill Truck Spill.mp3
14. Scruts With Guns - Dental Finder.mp3
15. Mute Freak - Magma Finder.mp3
16. Anti-Kati - Erroneous Kinetics.mp3




New record from GEELONG
care of KILLBOT RECORDS!!!
fucking awesome - what?
give us a review!!
OK, these guys have managed to pin-point various emotional weak points
in the human psyche. The music is unpredictable in places, I liken it
best to Cobrakiller, as it is in places very poorly sequenced (this
is NOT a criticism - if only more producers were less obsessed with
being "tight" and concentrated on outlining their emotional landscapes!)
and uses loops and samples which decoy the rhythm of the ear.
The cut up's are a highpoint, definately, as is the chEAT MONkEY track
"BLue Velvet" (this track drew a very dark and intense conversation
from a close friend of mine by virtue of it's drone and horror). The
b-side is just that, breakcore is not any more bearable for just a few
funny samples (take THAT, toecutter!) give the kids more cut-ups, I
say!!
It is great to see Aussie's (oi, oi, oi) doing records in Australia,
with little regard for their wider acceptance (shame on you, O.S. up-suckers!!
*weep*) just for the HELL OF IT!!!
I am TOTALLY impressed with this record
get it here (at their website, though it IS available at PAINT IT BLACK,
Enmore Rd. Newtown (near the station) and also at Bloody Fist, I think)
http://www.systemcorrupt.com/
www.kbrecords.tk




VINYL ONSLAUGHT!!!
UN:CO 009
Dj Rainbow Ejaculation/Passenger of Shit split 12"
21 screaming gay rave tunes from sy:co crazies
Dj Rainbow Ejaculation and Passenger of Shit
....with some remixes from DJ ANAL ERECTION and MALADROIT.....

very limited copies available from [email protected]
VINYL ONSLAUGHT!!!
SY:CO records 003 and 004
have been completed and are winging their way to distributors the globe around!
SY:CO 003 Maladroit - "Shallow End of the Theme Pool"
SY:CO 004 Passenger of Shit - "Shit is Harder Than Penis"
TOOLBOX RECORDS france
BLOODY FIST DISTRIBUTION australia
UNDERGROUND MUSIC united kingdom
(Looking for decent Japanese distro also!)


In other vinyl news,
NORA KEYES
excerpts from
"SONGS TO CRY BY
FOR THE
GOLDEN AGE OF NOTHING"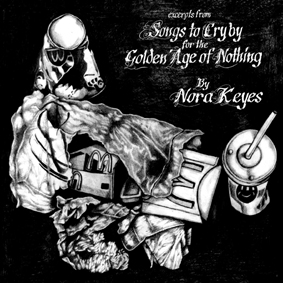 IS FINISHED!
CLEAR VINYL 7" of HAUNTINGLY BEAUTIFUL
NIHILISTIC
CONTEMPORY AMERICAN FOLK
MUSIC
SUNG BY WHAT MUST BE
THE MOST HIDEOUSLY
SCREECHING
FALSETTO
IN THE MODERN WORLD
THREE TRACKS
"Tomb Song (Instrumental)"
"Look At You, You're Ugly"
"In This Life, I Was So Small A Part"
this is Edition 014 on Toecutter's offshoot label
BALD FACED RUSTLING BEHIND THE RUBBLE
contact: [email protected]




MORE TROUBLE FOR VINYL-O-PHILES...
i saw machines but i heard monsters
the incredible null objects second vinyl outing,,
A case of way too much life
for mp3s and to order
,click here.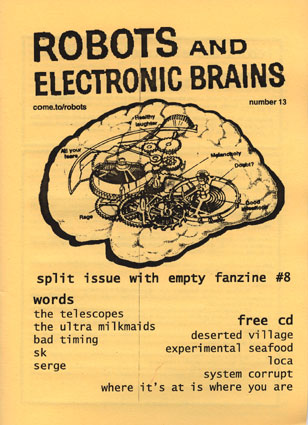 robots with electronic brains issue 13 is out now
,,,limited copies of the cd are available from
the shop.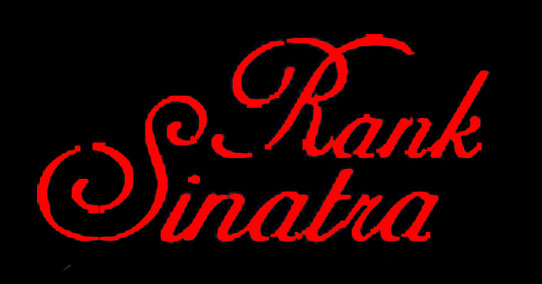 chairman of the bored
full length out this week on test records
test
you can also find it in the shop.


rank page
review




Misanthrope's CD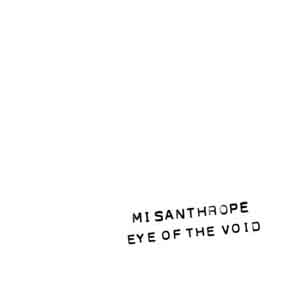 available now
here




big ups to the glow stick enema crew
for keepin on keepin on despite advercity at
epileptic boogaloo
Noise! Breakcore! Loudness! Death Cabaret!
Uplifiting party anthems! Nazi skinhead bouncers!
And a goth club upstairs!
you just gotta love any club called dream.
def by sheep
ahh yes,,, good times.
From the location to the performers to the maggots i reckon this party
was a cracker.
Word to all the playas
Big Cups to Fraughman, 777?, Lina + of course, NULL OBJECT for the venue,
techno & brains !!!
:::::::pictures to come soon:::::::




Thanks to everyone who came along to the beat
beach party launch of "REAL SEXUAL PEOPLE" it
was an awesome night. Big thanks also to
everyone who lugged,set up, played, lent cars and
the...etc..
BIG PROPS ESPECIALLY TO MICKIE QUICK FOR
THE LOAN OF HIS VAN AND HIS BEAUTIFUL
RUBBER ANIMAL LIGHT DISPLAY AND LENA FOR
THE LOAN OF HER CAR TOO!




Null Object - I Saw Machines But I Heard Monsters 12"
Test Pressings Arrived!
Sounds Sick Mate!
null object web site...


TOECUTTER ALBUM
"R E A L S E X U A L P E O P L E"
PRessing now
RElease date 20th February




pre-order copies @\ [email protected]
Tour details below
EUROPEAN TOUR!!!
IF YOU ARE A TOECUTTER FAN IN EUROPE,
AND you wanna come to the shows,
PLEASE BRING FOOD!!!!
Not fast food rubbish, but REAL [email protected]!!
preferably vegetarian, but not too fussy,
If you're completely useless, Get ya mum to make a
Tuna Egg Salad or something
you sexist prick

I can trade CDs for good food...
I will also have copies of the SY:CO 001 record for sale
which'll be great if you've found it hard to get....
DATES to go...
March 25: NL / Rotterdam - "[email protected]" confirmed
March 26: NL / Enschede - "Planet Art"
March27: FR / Paris - "Sphenoide"
April 2: Switzerland / Basel - 90% confirmed
April 3: BEL / Brussels - confirmed
**LONDON is shaping up for the 16th or 17th April with V/vm and Irritant... more info closer to April (like a venue...)
Yes, it looks sketchy, but I've got my fucking ticket now, so there's no going back!!!!!!!!!!!!!
If anyone can help us out with TRANSPORT, or GIGs (esp. in Spain and France)
Let me know
[email protected]


JUST IN!!!
SICKBOY 12" on DEATH$UCKER records
"SWINGING IN THE RAIN" E.P.
mash-up shit......
Also we have the SICKBOY Australian tour E.P.
(which features some truely horrible stuff -
remember Summer Bay!!!!!)
All this stuff is probably available elsewhere,
but I don't know where, so
definatelky all aussies should buy them from us.




If you want to recieve regular updates on releases and events, please email [email protected]